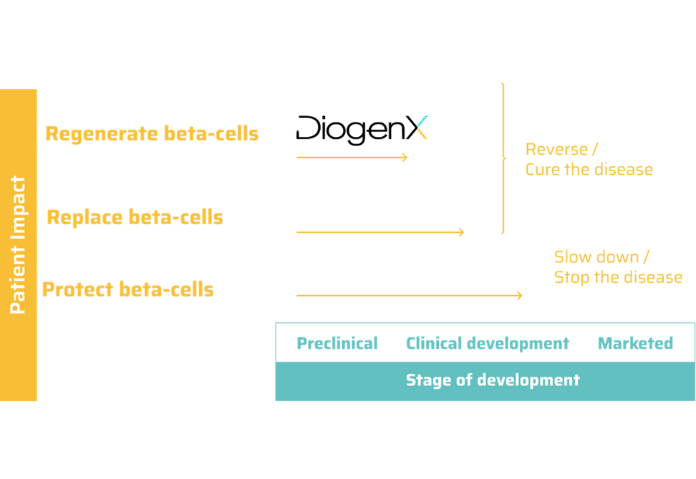 Our drug candidate has the potential to become the first off-the-shelf solution to regenerate pancreatic beta cells and the first disease-modifying treatment against symptomatic type 1 diabetes.
For the last century and the first use of exogenous insulin, there has been no new treatment for T1D patients. In 2023, the first disease modifying drug was approved, for non symptomatic patients, with the aim to protect remaining beta cells and prevent or delay diabetes onset.
Although this is a milestone for patients, there is currently a strong need for further options for symptomatic patients, to slow down, stop and eventually reverse the course of the disease. In this context, DiogenX's approach has a unique off-the shelf profile for symptomatic T1D patients.